ACADIA 2015 EXHIBITION
ACADIA 2015
COMPUTATIONAL ECOLOGIES, DESIGN IN THE ANTHROPOCENE
CINCINNATI, OHIO: October 19-25, 2015
University of Cincinnati SAID
www.acadia.org/acadia2015
Curated Projects/Poster Exhibition
Until recently, architecture's proximity to environmental issues has been dominated principally by "sustainability" or "green" discourse, which not unlike the "functionalism" rhetoric of twentieth century modernism, privileges an arguably deterministic and thus parochial view of the discipline. The ACADIA 2015 conference, titled Computational Ecologies: Design in the Anthropocene, seeks to expand the topic of environmental discourse beyond purely practical issues of "performance" as a general means of engaging experimental contemporary design that explores aesthetic, conceptual, and even philosophical levels as well. In the context of such work, the discipline of architecture, conceived as both a technological and a cultural endeavor, becomes immersed in a much broader geophilosophical debate regarding the future of society and by extension the built environment in the age of the Anthropocene. The currated projects exhibition expands on the topic whicle featuring recent work by
cero 9
,
Stefan Behnisch
,
NADAAA
,
New Territories
,
Philippe Rahm
,
allthatissolid
,
CASE
,
CODA
,
EASTON+COMBS
,
ENDEMIC
,
form-ula
,
Geofutures
,
Cesare Griffa
,
HANNAH
,
Ciro Najle
+
Lluis Ortega
,
pneumastudio
, and
Terreform ONE
. This exhibition will take place at 21c Museum Hotel.
ECO-DIVERSITY: Computation and Identity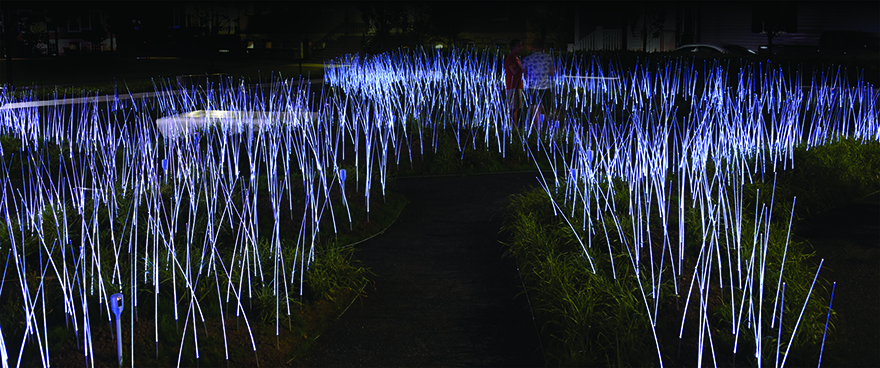 Eco-Diversity is an event of currated installations that expands on the conference theme, "Computational Ecologies: Design in the Anthropocene." The purpose is to address the role of the individual within the vast ecology of computation, through the lens of how one's geography, identity and philosophy influences the positioning of one's work in reaction to, or in accordance with the emergence of the Anthropocene. The event features the work of emerging designers whose productive output engages the topic of identity. In this way we provide the 2015 ACADIA conference with an auxiliary exhibition and symposium, and by doing so, interject voices that advance the discourse on computational design in architecture, from perspectives often overlooked by the academy and the profession. We hope this allows for a forum that both questions, and offers alternative perspectives on the impact, or perhaps lack thereof, of identity (place, family, culture and/or gender) on design and architecture. The exhibition will be hosted at the Reed Gallery in the College of Design, Architecture, Art and Planning's Aronoff Hall. This exhibition will exhibit work by
Jennifer Bonner
,
Volkan Alkanoglu
,
Matthew Gillis
,
Zaneta Hong
+
Micahel Beaman
,
Shai Yeshayahu
,
Joshua Stein
,
Wendy Fok
,
Justin Diles
,
Catherine Richards
,
Martin Summers
,
Rachel Vroman
with
Jan Kokol + Carnaven Chiu
, and
SHO
+
ULR
. An opening will take place on Thursday, October 22 at 5:30pm.
Peer Reviewed Projects/Poster Exhibition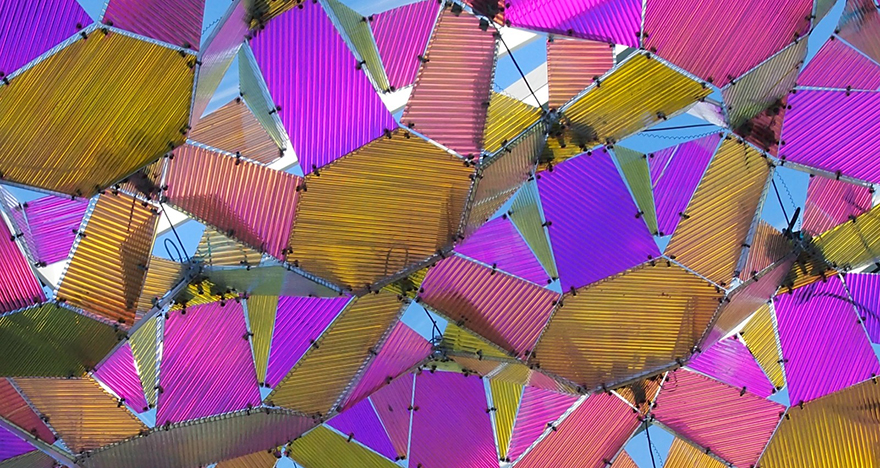 After four decades of relative indifference to environmental issues, contemporary artists, architects, and landscape architects find themselves reengaging questions of ecology [In his essay "Whatever Happened to Ecology?" published in the 2010 Architectural Design issue Eco-Redux: Design Remedies for an Ailing Planet guest-edited by Lydia Kallipoliti, Anthony Vidler suggests that questions related to "ecology" and "environment" initiated by McHale and Banham have only recently resurfaced in architecture discourse]. If anything, the growing signs of environmental degradation that became apparent to the public in the late 60s, which were seen principally at local scales and as a national problem, have escalated into a global crisis. The Anthropocene, a new geological age characterized by the long-term planetary effects of industrialization, lends a tangible identity to this new period in which we live—a period of increasing existential threat.
This exhibition brings together an amazingly vibrant group of architects, engineers and designers actively engaged in the constant redefinition of the world as we knew it. The exhibition will be hosted at UC SAID on the famous Peter Eisenman Grand Staircase and Entry Sequence in the College of Design, Architecture, Art and Planning's Aronoff Hall. An opening will take place on Thursday, October 22 at 5:30pm.